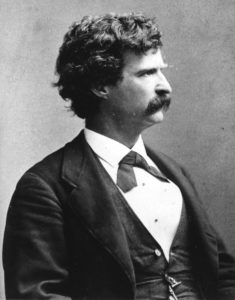 The Mark Twain Education Society was founded on the idea that understanding America's past is key to managing our future. We regard the work of Mark Twain as a significant clue to that past. Our lectures illuminate it, our performances remind us of our connection to it as individuals and as a nation.
We work with teachers to help deepen student appreciation for Twain's works as they relate to historical and current events. We work with Senior Communities so that they can experience high quality special entertainments that inspire. We perform all over the country to sustain Mark Twain's legacy.
Only 35% of our income comes from Performances and Lectures. For the rest, we rely on your kind support.
Please help us continue our mission during these unprecedented times with your generous donation. Please complete the Pledge Form below and we will be in touch.