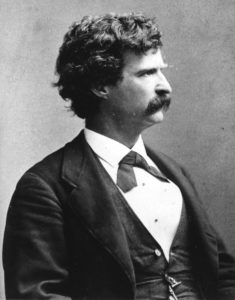 We present original entertainments and lectures featuring Mark Twain to promote a greater understanding of his works and times.
Mark Twain is considered the father of American Literature. His work defined who we were and what we have become as a nation. And he provided an accurate depiction of the best and the worst of human nature.
We work with teachers to deepen student comprehen-sion and appreciation of Mark Twain's works as they relate to historical and current events. We also work with Senior Community Directors to provide special entertainments to their residents. But we need your help.
School budgets are limited and often lack the budget or time to seek grants that would allow students to experience Mark Twain in person. And many of our most senior audience members would never have the pleasure of spending time with Mark Twain without us. They spend 65% of their time with nothing interesting to do until Twain arrives with a warm and welcome break from the mundane.
Please help us achieve our mission with your generous donation.